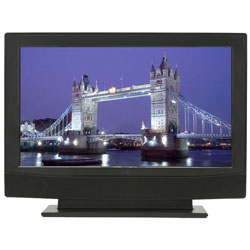 Christ and the MEDIA
Man ever since he formed the first communities had the desire to learn what was happening around him. He also wanted to share his ideas and thoughts with his fellowmen. And within this framework he invented various ways of communication.
However, in our day, information has taken an aggressive character and developed into a tyrant. Every piece of news bombards us in what way and manner the media choose. We cannot catch up with the developments. The climate that is thus created is depressive, exaggerative and melancholy. Facts are given the dimensions that best serve the interests of those who own the media as well as those behind them. Man, receiver of such a kind of information, becomes passive and inconsiderate, unable to react. Thus the guided information becomes misinformation, which enslaves man in the system.
This being the situation with the media, man seems to be a molecule of the system, a provider and consumer at the same time of their products. No one suspects that behind all this hides the Prince of this world, the devil, who, after having ensnared and by deception driven men away from God, does all in his power to keep them under his control. The status quo that was imposed after Αdam and Eve's fall, is cruel and inhuman, and every one of their descendants comes into life a sinner doomed to eternal punishment.
Given this dire condition of man, is there any hope for him? Can he expect any change of his state and destination? There certainly is. Jesus Christ came to earth for that very purpose. He being «in the form of God, thought it not robbery to be equal with God: But made himself of no reputation...» (Philippians 2: 6,7), and as a man died on the cross to save us from our sins and give us eternal life. To Pilate, the Roman Governor, He said: «To this end I was born, and for this cause came I into the world, that I should bear witness unto the truth.» (John 18: 37). Also, John in his First General Epistle says: «For this purpose the Son of God was manifested, that he might destroy the works of the devil.» (1 John 3: 8). Jesus Himself also said: «the Son of man is come to seek and to save that which was lost» (Luke 19: 10). In opposition to the mass media so-called which, with some exceptions of course, have as their purpose to enslave man in passions, and all sorts of addiction, Christ, as the Truth, comes to set the captive free! He said about Himself: «I am the way, the truth and the life» (John 14: 6).
Yes, quite contrary to what by the media is presented as truth, Christ is the only source of true knowledge about God, man, life and death. With His death on the cross of Calvary He has purchased salvation and eternal life for every sinner. He calls people to go to Him in order to be saved from sin and its eternal consequences. The only condition He sets forth is sincere confession of sins and faith in Him as Savior. To such ones, alongside eternal life, He offers His constant presence on earth, assurance of meeting all real needs, and a victorious march through a life full of insidious and deadly snares. With Christ we are overcomers and one day, soon, He will come back to take up His believers to His eternal kingdom and judge and condemn those who will have rejected Him.
Closing this comment, dear reader, we like to urge you to come to Christ. He died for you on the cross out of love and wants to save and give you eternal life. What He expects of you in order to save you is to acknowledge and confess your sinfulness and to trust Him as your personal Savior. If you do that you will pass from the kingdom of darkness into His marvelous light. He will give you true happiness, peace and joy, and a wonderful assurance of heavenly bliss with Him for ever and ever. This is your time and opportunity. Please, do not take the matter lightly. Come to Christ now! By John Ioannou. Rendered in English by Markos Boussios.